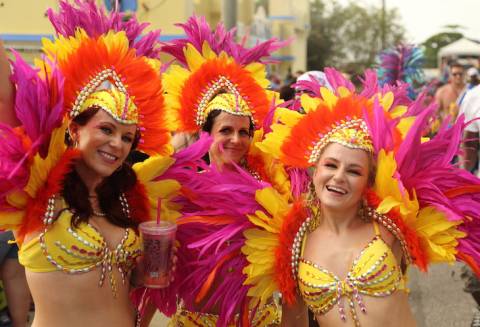 Batabano
Visitors in late April will witness our Batabano festival when Spring is ushered in with a colourful parade of costumes, music and dancing. You can join the costume street parade where local groups and schools have let there imagination go wild. Usually on a tropical theme, you will see anything from dancing flowers to swimming stingrays. Local bands playing island music fill the streets and dance groups and school children move and groove, you'll find it hard not to join in the fun.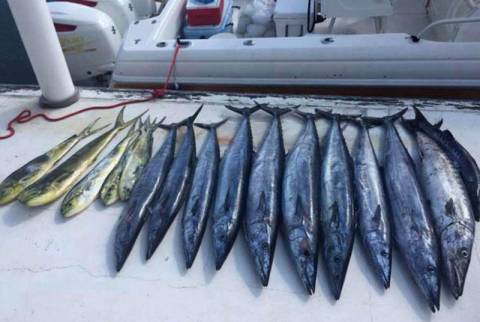 Cayman Islands International Fishing Tournament
The Cayman Islands top sportfishing event, the Annual Cayman Islands International Fishing Tournament (CIIFT), is held late April. The tournament is organized and hosted by Cayman Islands Angling Club (CIAC) and offers more than US$474,000 in guaranteed cash and merchandise prizes.
In addition, more than US$50,000 in other prizes, including marine art by Guy Harvey and Carey Chen, and sportfishing merchandise will be awarded for top anglers in other categories, such as top CIAC member-anglers; lady and junior anglers; boat captains; anglers with most blue marlin releases, heaviest eligible fish caught each day-- and more.
For information contact: CIAC, Donna Sjostrom, (345) 949-7099 or e-mail fishing@candw.ky.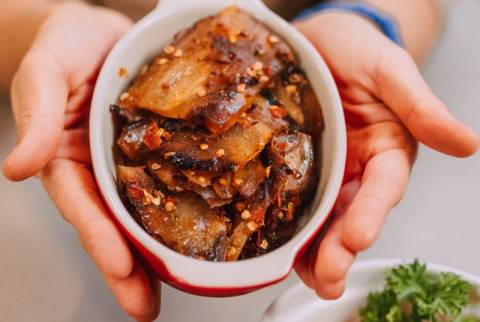 Taste of Cayman
This annual event take place over the July bank holiday weekend in Grand Cayman and brings together over 50 of the most popular restaurants on the Island to let locals and visitors have a real 'Taste of Cayman'. Saturday evening sees this gourmet fund raising event take off with samples of every type of cuisine you can imagine. There is live music through out the evening and childrens entertainment including face painting, pony rides and dance competitions.
This is followed by a "Chili Cook-Off" on the bank holiday Monday, where as many teams as possible are recruited to try and produce the best Chili - everyone is invited to join in both the cooking and the tasting! The winning team gets the chance to fly to Reno, Nevada to complete in the 'World Chili Cook Off' (where first prize is $50,000 bucks!!!)
There are also fantastic prizes for best booth costumes as judged by the amazing crowd (so make sure all your friends come along too!) Rules-Schmules: there are so few you don't even need to know them until the Cook-Off. Entry fee is a nominal $75 per team. (after all, the proceeds do go to a local charity.)
Teams can register by faxing us the following information to 345 945-5163 attention: Jenny (Head Chili Wench). Fax us your team name, team members and where we can reach you (phone and fax if possible).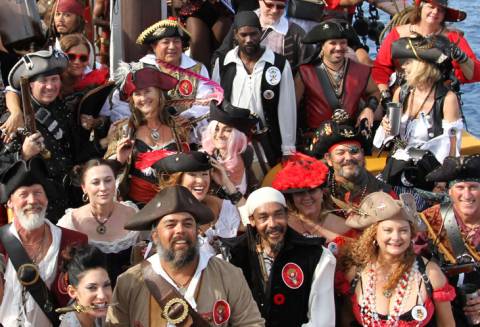 Pirate's Week
The annual Pirate's Week festival is held during the last week of October, and kicks off the winter tourist season. The Cayman Islands have a colourful seafaring past which is celebrated with pride during this national event. You should come prepared for days and nights of pirate parades, costume contests, music, fireworks, sports competitions and craft fairs. Don't miss the week's kick-off - a mock pirate landing by bands of rowdy pirates who arrest the Governor in George Town Harbour, followed by a float parade of colouful costumes and local steel drum bands. In the evening the roads are closed in George Town as the whole Island parties the night away, dancing under the stars to locals and guest bands, and enjoying the local food on offer.
Each day during the week the districts of West Bay, Bodden Town, East End, Northside, and George Town take turns hosting a district heritage day, with local skills and crafts on show as well as a plentiful feast and an evening of live music.
It's all in commemoration of the Islands' early days when the Cayman Islands were plundered by bands of pirates who stopped to make merry and bury their treasures.