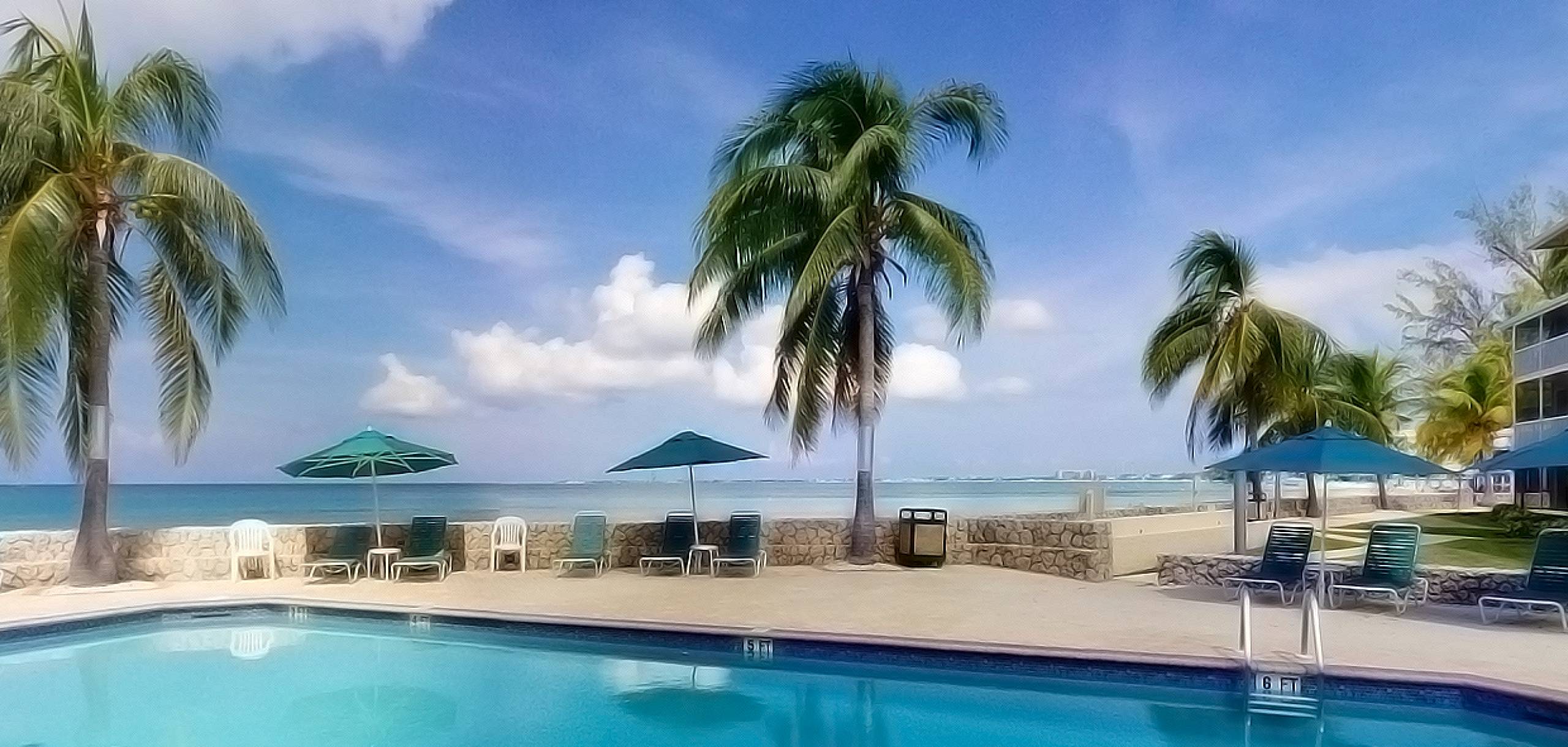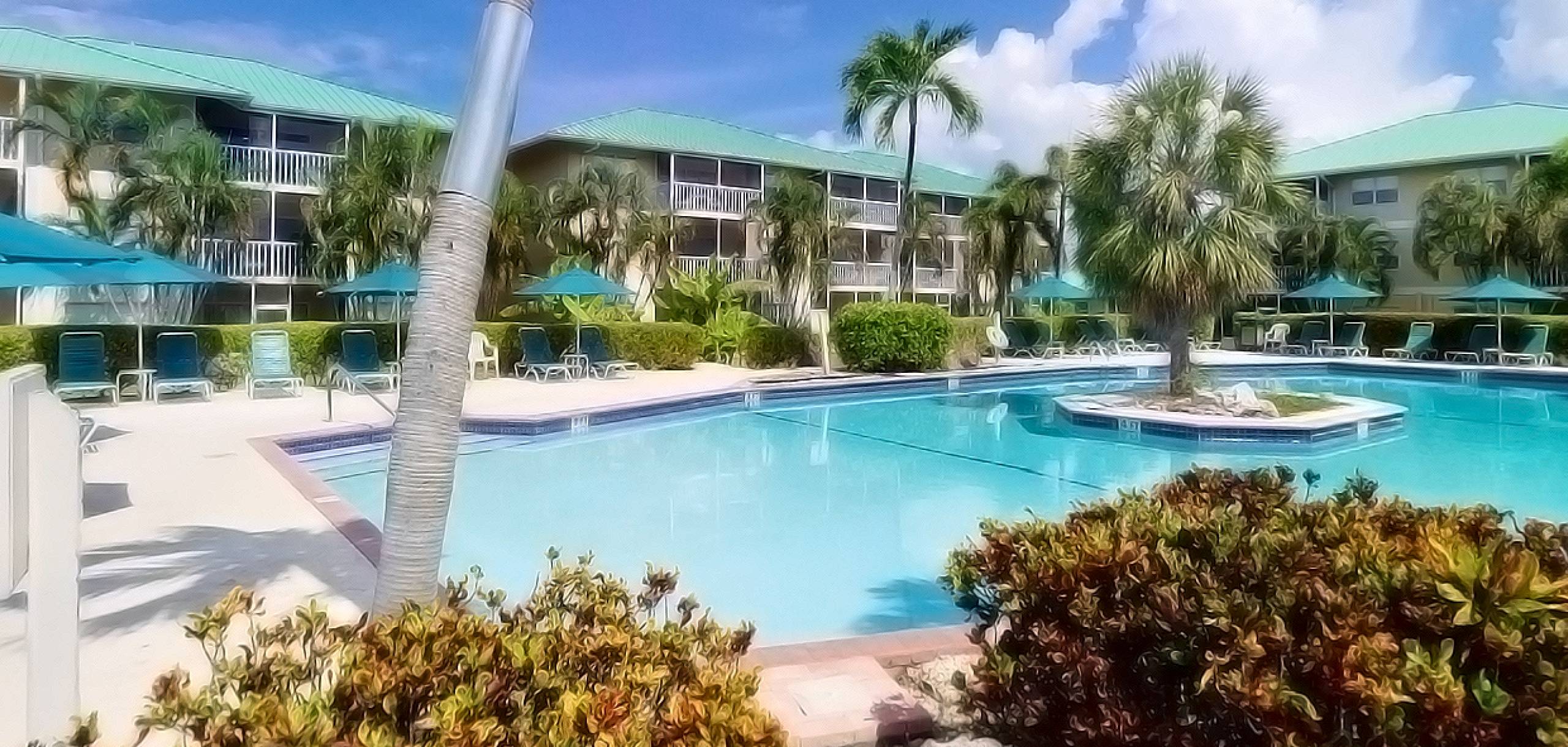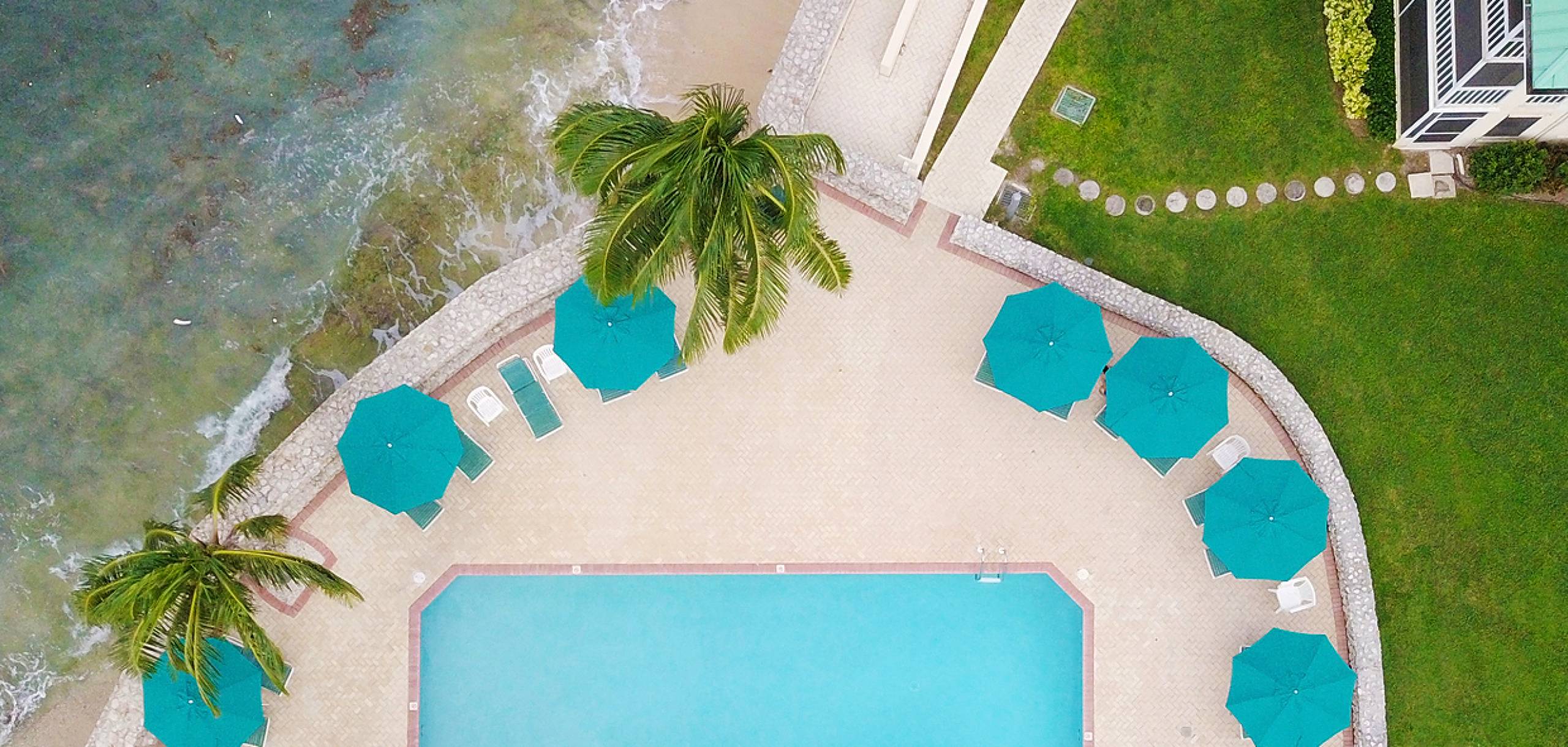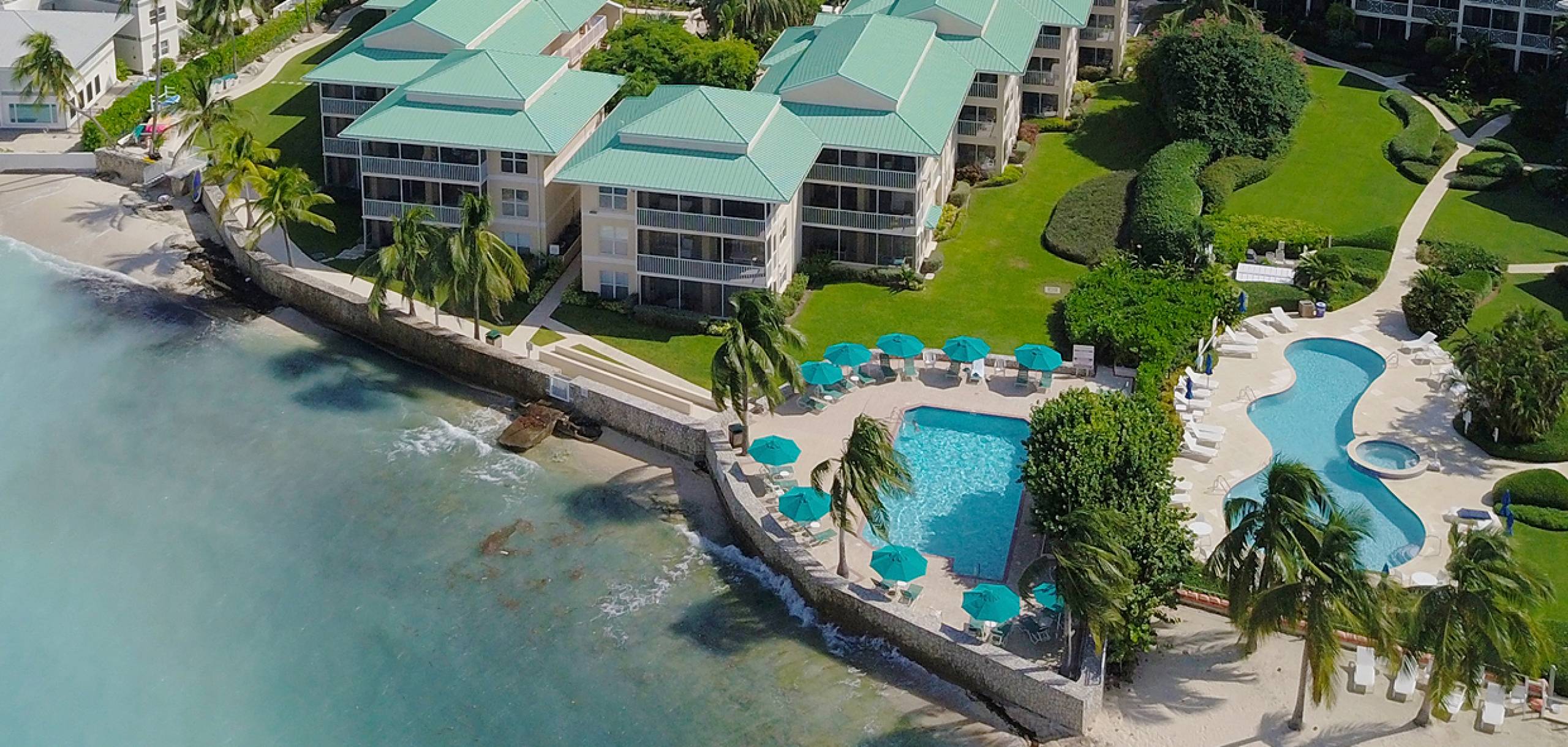 PLANTATION VILLAGE BEACH RESORT
EXPERIENCE. . .  RELAX. . . DELIGHT. . . UNWIND. . . EXPLORE. . . REVEL. . . STAY
Experience the tranquility of a resort nestled in the heart of a delightful tropical setting right on Cayman's Seven Mile Beach. Each centrally air-conditioned two-bedroom and two-bedroom with den, villa features a fully equipped kitchen, private screened patio, telephone, internet connection, and cable television. Full maid service is offered daily.
Relax under our thatched beach cabanas overlooking a beautiful stretch of soft, white, sandy beach, and at sunset, take in the glorious colours of the setting sun. Then play a game of tennis on our lighted courts or practice against our tennis ball machine. Then perhaps cook up a feast on our barbecue grills.
Delight . . . in the breathtaking view of the crystal-clear aquamarine sea, where a magical underwater world awaits. Excellent snorkeling is available right in front of the resort, and ocean kayaks are at hand for those who'd rather be on than in the water.
Unwind by taking a refreshing dip in either of our two freshwater pools, or simply lounge on the deck and enjoy the warm, soothing Caribbean breeze.
Explore. . . on our complementary bicycles.
Revel in the company of family and friends. The kids can have the run of our playground. Free cribs, highchairs, and roll-away beds are available when needed. You can even pack light! There's a laundry facility for a mid-week wash-up.
Stay as long as you like. But when you must go, make the most of your final day in paradise: Book the late flight, enjoy the beach and pool, then make use of our shower and changing room before you head to the airport.